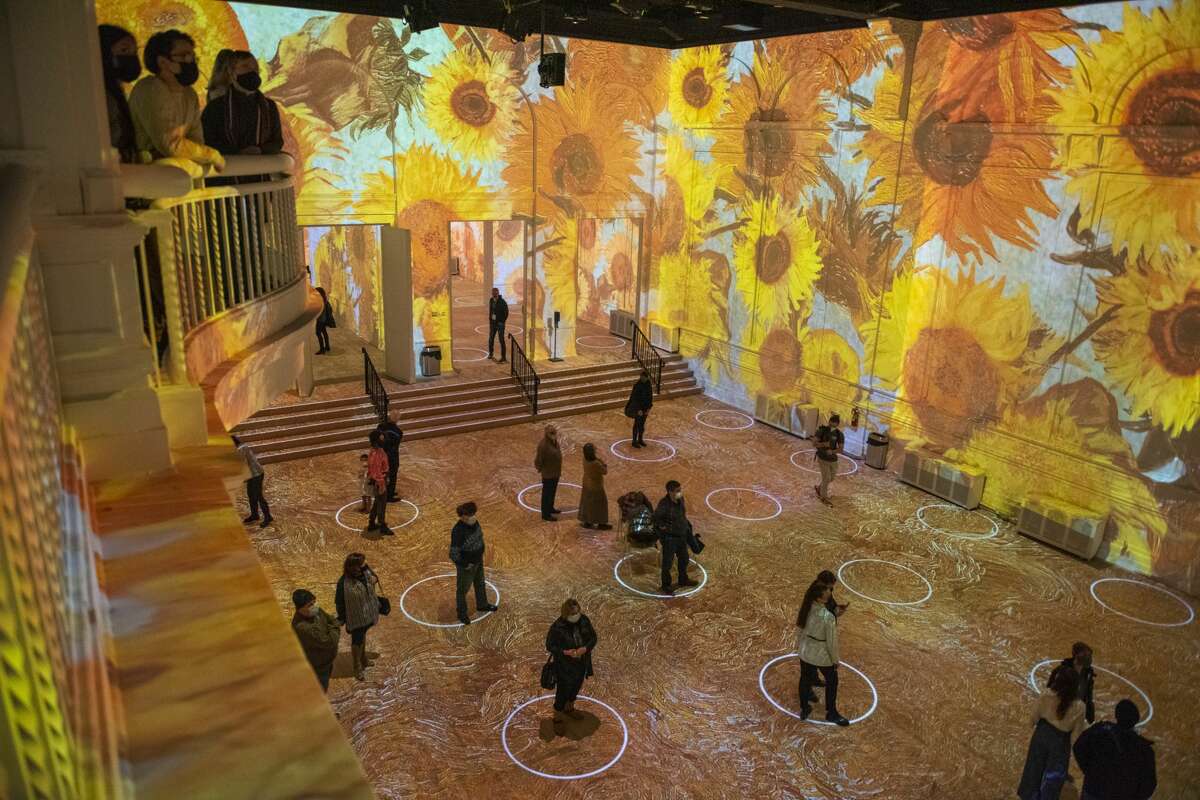 Vincent Van Gogh's iconic sunflowers at the "Immersive Van Gogh" exhibit in Chicago. The exhibit pushed back its date for San Antonio to February 24.

Michael Brosilow
San Antonio art fans, you'll have to wait a little longer to see the awesome looking Immersive Van Gogh exhibition as organizers have pushed back the opening date from November 18 to February 24. The location hasn't been announced, but organizers tell MySA it will run through Mother's Day when in San Antonio. 
The popular touring art installation features work from renowned Dutch painter artist Vincent van Gogh. The artist's most famous works, "Starry Night," "Sunflowers," and "The Potato Eaters," as well as many others, are transformed into an immersive experience using projections and videos.
The exhibition has traveled all over the United States, including Chicago, Arizona, and New York City. 
In Kansas City, organizers postponed its exhibition date due to venue complications, according to the Kansas City Business Journal. It is unclear why the date has been postponed in San Antonio, but organizers say more details will be released soon. 
Read more from Priscilla
---
- 8 stunning San Antonio-area hikes to add to your bucket list
- Take on challenging Texas hikes with these tips and exercises
- I hiked at the most visited state park in Texas - less than two hours from San Antonio
Stay up to date on the latest stories from San Antonio and beyond by signing up for our newsletters
Source : https://www.mysanantonio.com/news/local/article/Immersive-Van-Gogh-exhibition-San-Antonio-opening-16642575.php
820